Because I know not everyone worked in the Fashion District for 12 years like myself, I have a few tips and tricks on how to put together outfits for your entire family so that everyone looks fresh, timeless yet hip during your photo session.  It took me days to pick out outfits for our recent maternity family session so I know the struggle is real but I'm here to help!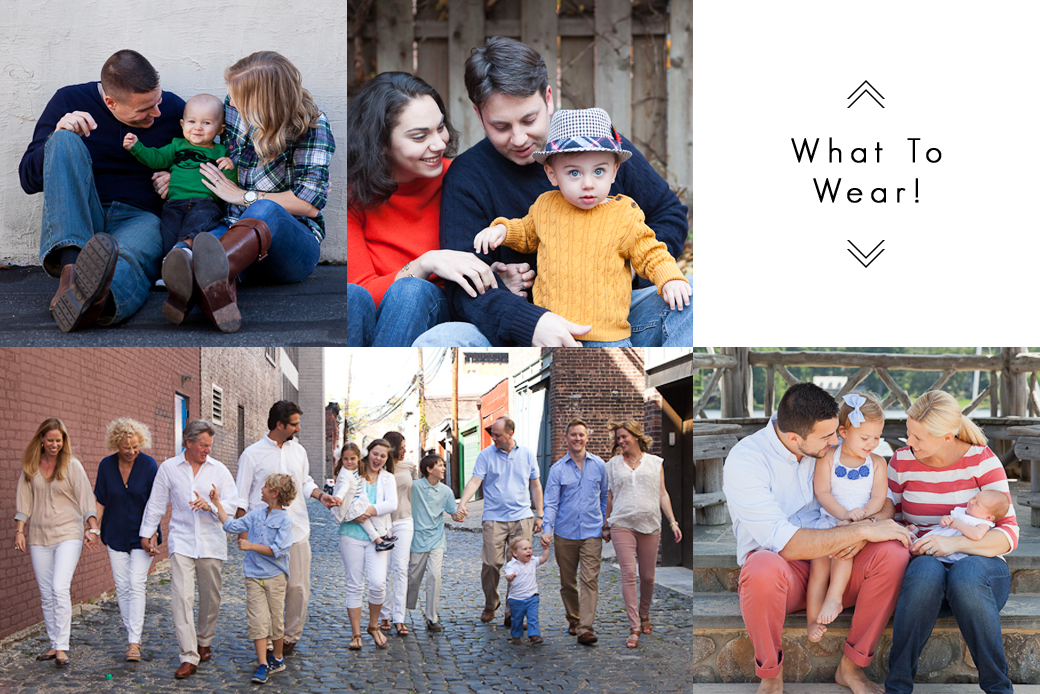 +
My number one rule is to be comfortable!!  You will be walking, sitting, playing with your kids and possibly laying down during your photo session so please wear something that you can easily move in but that makes you also feel wonderful!!  Pulling a dress closed because of the wind at the beach every 5 minutes doesn't make for a stress free time!  Same goes with kids and itchy clothing – they need to be as comfortable as possible so they can relax and we can make beautiful images together.
Don't be afraid of color, it will make your images pop!  Even if you have a neutral palette you can add color with accessories like a scarf, hat, pair of shoes or cardigan.
Do coordinate your colors but don't have everyone wearing all the same color.  Shades of blue, green and purple blend nicely together.  Reds, oranges and browns go well!
Stay away from all white tops or all black tops – you need to add some variety to spice things up!
Mom – select your outfit first so you are comfortable and know that you have a flattering outfit on.  Then select options for everyone else in the family that coordinate with yours!
Patterns are your friend!  You can use a favorite patterned dress or top, then pull colors from the pattern for the rest of the family to wear as solids.
Layering pieces like cardigans, vests or button down shirts can give you a few options throughout your session by taking them off/on during your session.
Mix and Match prints in the same color family and scale.  This works best if you shop at the same store for everyone's outfit since most stores, such as The Gap, will carry their color palette from mens to woman's to children's through the season.  Instant coordination for your entire clan!
Pick a print or plaid then match a stripe to it and weave in solids to fill in the rest of the family wardrobe.  For instance plaid shirt for dad, coordinating print for your daughters dress, then solids for you and a nice stripe for your sons shorts or top.
Don't forget colored pants are fun and unexpected!  Think outside of just wearing your standard blue jeans.
For a timeless look I recommend staying away from large logos or type on clothing.
Think about where you would like to hang the images from your session around your home.  You can then coordinate your outfits to the decor in that room.  For instance if your living room has a lot of greys in it you can select a grey toned plaid or print, then mix in a few soft neutrals or blues to coordinate with your room decor.
A fun or unique accessory can add some variety to your images!  Think cowboy boots, a fun fedora hat or bold necklace!  All of which can be removed if desired for part of our session.
Dress for the season and weather – don't try to be brave and wear short sleeves in November, you will just be shivering and cold the entire time!
Don't stop at just your clothing – moms and daughters can paint their nails a fun color too!  Don't forget those toes as well – especially at beach or in-home sessions where shoes are optional.
For some actual outfit inspiration you can browse my recent family sessions here or check out my pinterest board that I update regularly for more clothing ideas and options!
Last but not least you can take a photo of what you are thinking about wearing and email or text it to me for feedback and/or more ideas!  Also with all of my family sessions you do have the opportunity to change outfits if you wish so if you truly can't decide bring a few items to your session and we can try them out!  Sometimes children do not want to have to change outfits so think about how your children will take to switching things around mid-session.  You know your kids best:)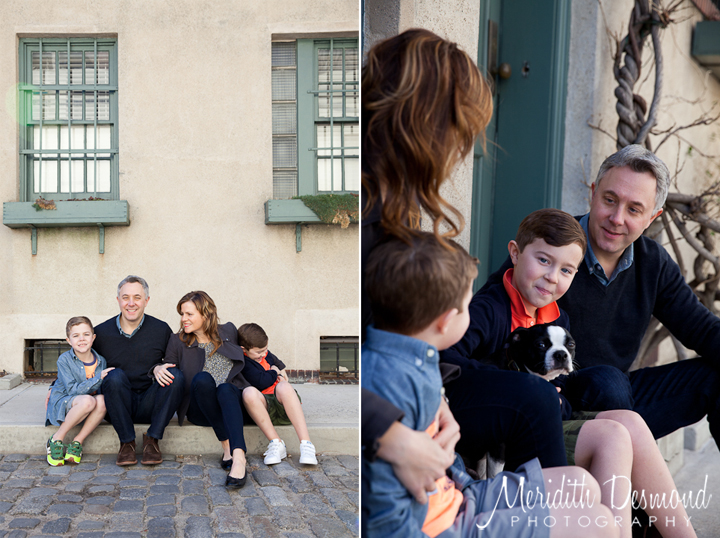 +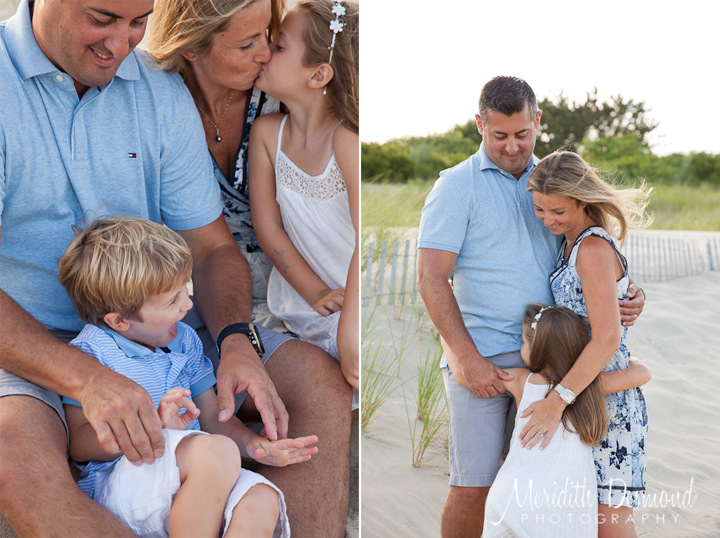 +

+

+

+

+

+

+

+

+

+

+